Made from reclaimed oak, this table comfortably seats twelve.
Based on a workshop bench, this table is made from solid oak with a shellac finish.
The bulk of this table was made from reclaimed church pews in pine. The chairs, a mixed set, were polished up to match.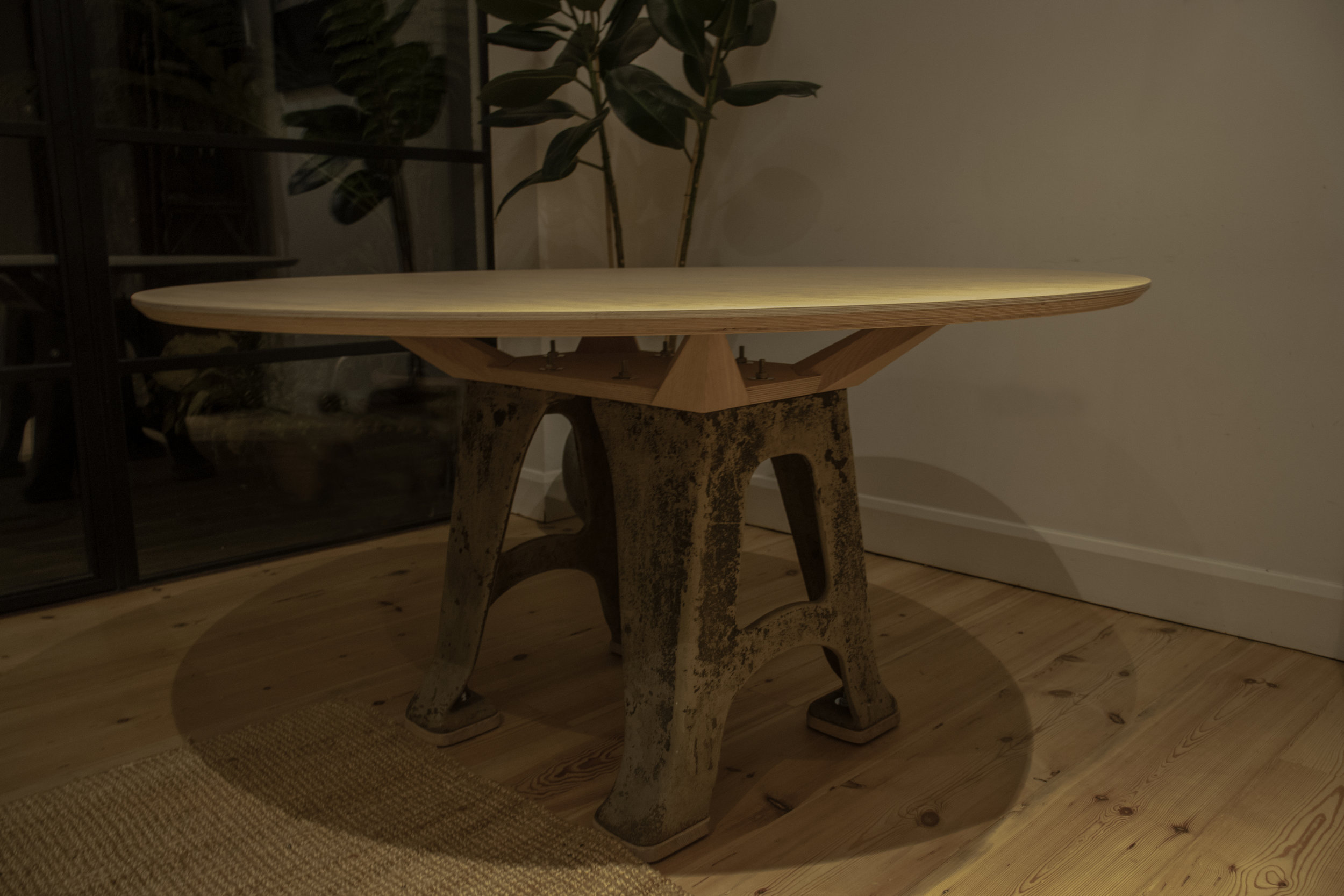 Oak dining table with a reclaimed industrial cast iron base.
This table utilises a reclaimed, industrial cast iron base. The oak, both in solid and veneer, has been bleached to achieve a blonde shade. The core of the top is birch ply.