Reclaimed Victorian floor boards were prepared and laid in this period property. The final colour and sheen were to match existing flooring found throughout the rest of the house.
Numerous stains and layers of polish were mixed in order to match the existing flooring.
This image shows the new flooring in the foreground, with the existing flooring beyond.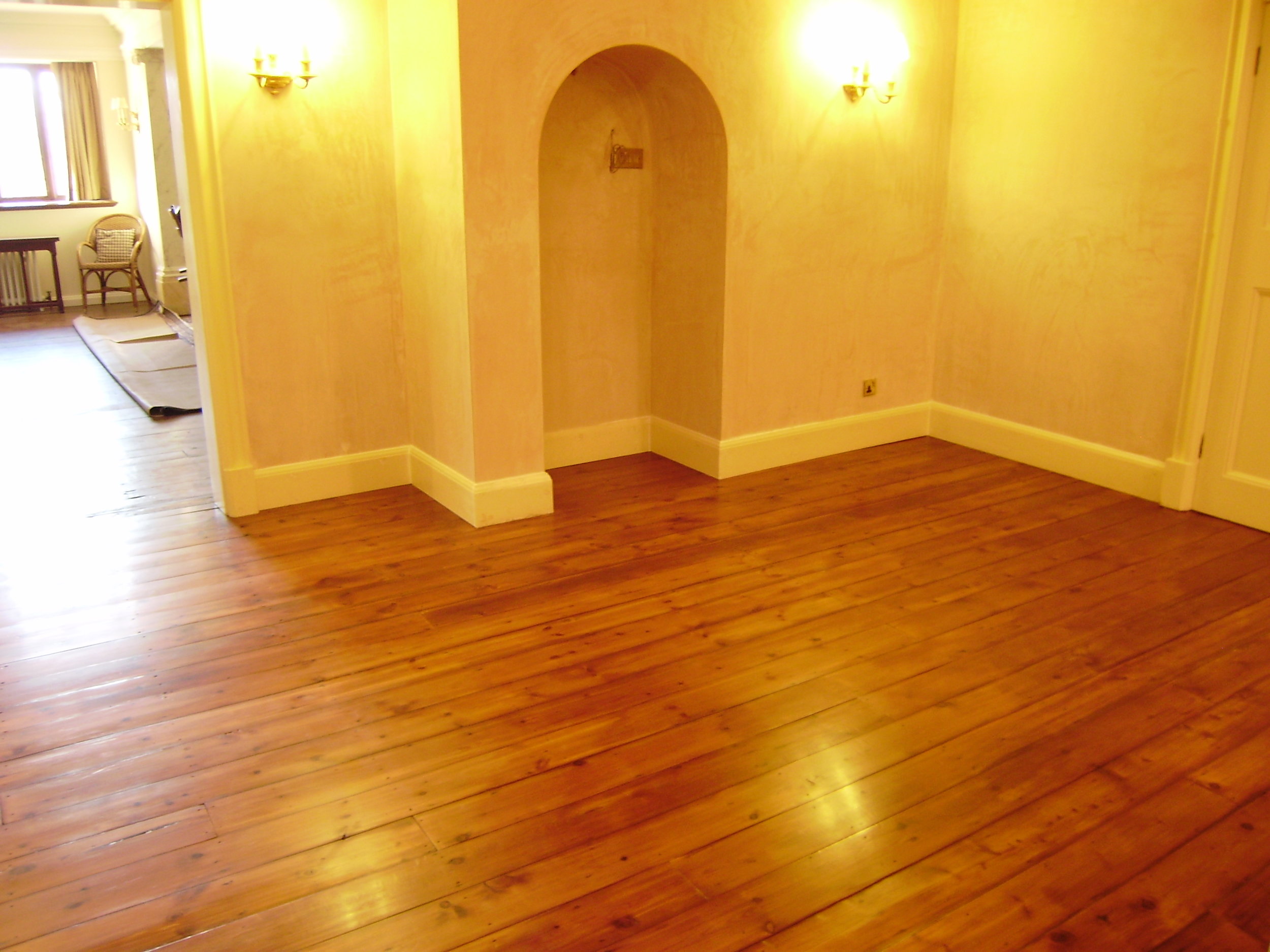 The finished room with skirting boards re-installed. The sheen perfectly matches that of the neighbouring room.