This dated and worn oak staircase required modernisation and refurbishment.
The solid balustrades blocked light and the carpet was worn out.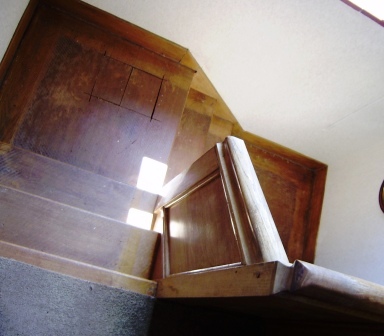 On removing the carpets, it became apparent that holes had been cut to facilitate plumbing to a downstairs bathroom.
The whole staircase was sanded back and re finished, with toughened glass replacing the plywood.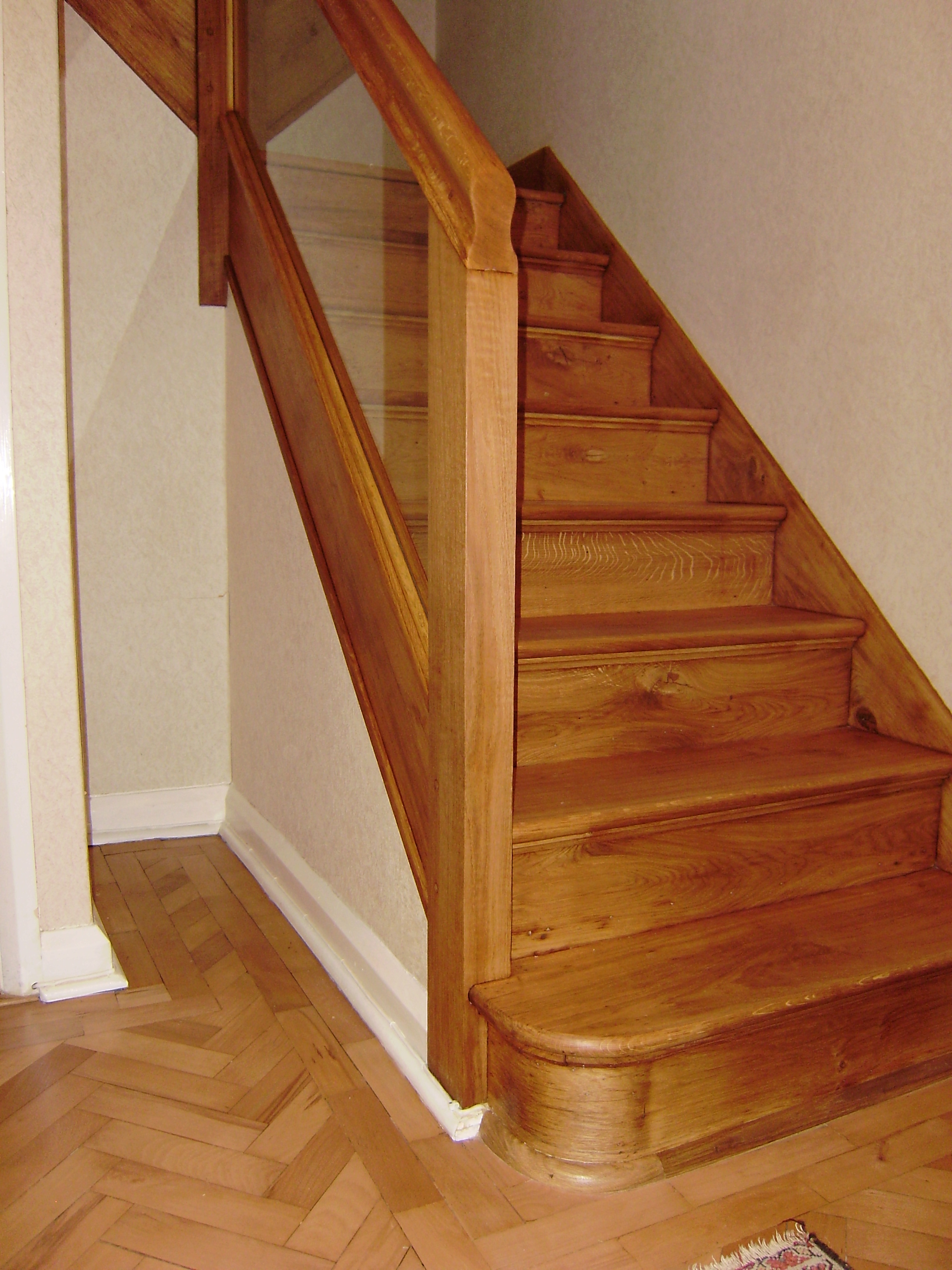 Some of the grain in the oak was outstanding and the project a complete success.